Building an Enterprise Blockchain Business Case Is Hard
Business value is one of our most asked about enterprise blockchain topics. It is relatively easy for firms to investigate blockchain from a technology perspective. Hint: Hyperledger Fabric seems to be winning the race. Indeed, the past few years have seen many minimal viable products/technology proofs of concept. But MVPs are only now beginning to transition to significantly sized production systems. And there are not many of them. What is the problem? True, there are some technical constraints. However, my opinion is that this lack of transition is often due to difficulty understanding blockchain business value from strategic value and business case perspectives.
Enterprise Blockchain Business Projects Are Different
Why is defining blockchain business value so tricky? At a high level, quantifying the business value of blockchain archetypes is the same as quantifying the business value for other business cases – in both instances, the value is quantified with an ROI and/or TCO model consisting of strategic and financial benefits balanced by the solution costs. The difficulty comes in the differences between blockchain initiatives compared to typical projects.  Blockchain projects are different from typical IT projects in the areas of: business models, cost models, value chain, use of the key blockchain pillars, risks, IT, app dev, data, skills, and external business relationships.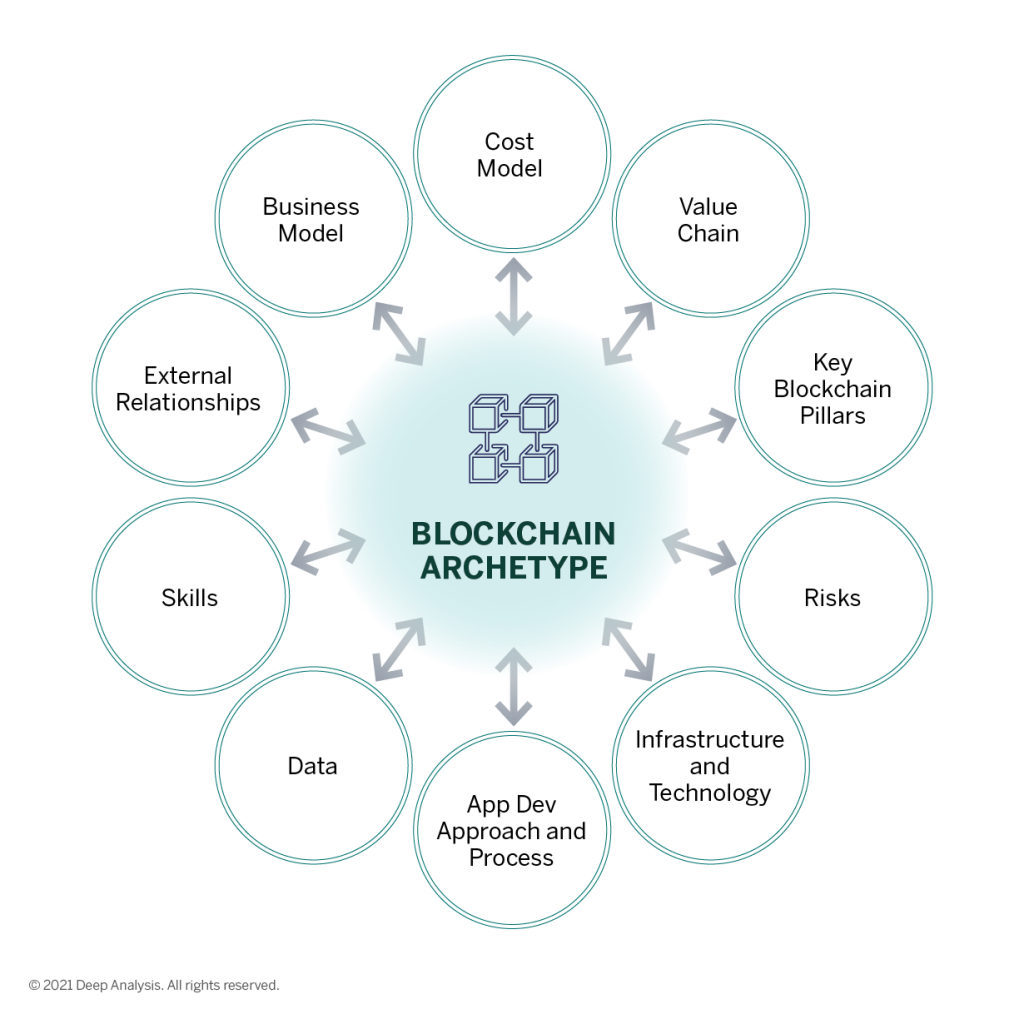 Because of these differences, organizations that treat blockchain for task improvement projects are missing the boat. These organizations use their existing IT processes to learn the tech, test out a prototype (which works or not), and maybe do a small project or two. But they don't hit the home run or score six runs (cricket). Small investments yielding a small reward.
Other organizations realize blockchain is a technology that can be the underpinning of an enterprise transformation solution. To be clear, not all organizations cannot drive new business strategies and models using blockchain. But the excuse that the technology is too immature and that no one has been successful is starting to wear thin. Compared to last year – like seeds planted in 2019 and earlier 2020, blockchain success stories are beginning to sprout. There are plenty of examples out there from Oracle, Hyland, IBM, and a slew of ambitious startups like BurstIQ, Attestiv, and IPwe. And if you want to see successful and truly transformative examples of Blockchain look no further than China's BSN rollout.
How should a firm look at blockchain projects? Using the dimensions in the above blockchain map – particularly the business strategy ones – organizations can assess their initiatives' value and viability. And there is a structure to each dimension. While each organization may be different, blockchain project archetypes such as supply chain, digital assets, traceability, digital credentials, etc., can be used to fast-track blockchain initiative feasibility and viability analyses using the above approach.
Similarly, vendors can use the above enterprise blockchain map to position their products and assist their prospects and clients in delivering successful projects more quickly than they would be starting from scratch. Indeed, we have been working with and advising some of them to accelerate their journey.
2021 will be an exciting year in enterprise blockchain as vendors start building solutions (Blockchain as a Service, anyone?) rather than merely selling products. To organizations on the cusp of enterprise blockchain – think big!
Work with us to ensure you are a disruptor not one of the disrupted!
Get trusted advice and technology insights for your business from the experts at Deep Analysis.